Help Us Build Resilient Communities & Prevent Violent Extremism
GCERF is committed to preventing violent extremism through support to grassroots initiatives around the world. Our Secretariat, based in Geneva, Switzerland, is a small and dynamic team of dedicated professionals from diverse professional backgrounds. We work collaboratively to solve complex problems and welcome candidate applications from all kinds of backgrounds and all countries.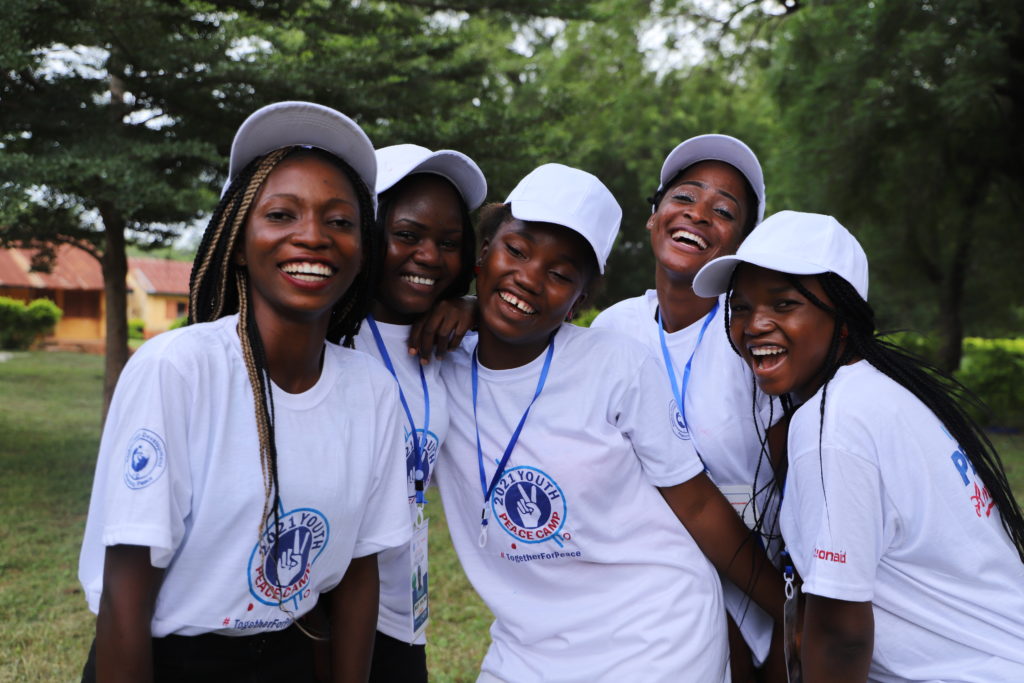 .
For more than 20 years, GCERF Grant Finance Specialist Julien Montoux, has worked to redress the inequality he first witnessed up close in Guatemala. What struck the French social sciences student was that only a matter of chance separated his circumstances from those of the young people he saw begging on the Mexican border. He had been born into the relative security of a developed nation. This was the starting point of a career in NGO finance. Julien has since worked in Paraguay, in support of teen victims of sexual exploitation, and in Darfur on water and sanitation up until the ICC brought a war crimes case against the then Sudanese President Omar Al-Bashir and NGOs were expelled from the country. Now, he works to prevent violent extremism at GCERF. Developing an expertise in finance has allowed Montoux to work on multiple issues and across different countries. "Finance is at the heart of everything," he says. "Without a budget, you don't have activities." Not only that, analysing financial reports allows Julien to support decision-making processes based on factual indicators. With hard numbers, smart interpretation can follow. For example, underspending towards the end of a grant may indicate insufficient planning, or it could signal project delays. Supporting grantees along every step of the grant cycle is part of the pleasure of the job. "Working with the finance people of GCERF's grantees is where you get this field flavour," he says. "They make you feel that you bring them something – in capacity-building, and being there to answer questions and being flexible. Having been in the field, you understand a little more some of the constraints and difficulties they may have." This daily interaction with grantees is what makes GCERF unique. "I wouldn't want to be in my office just receiving financial reports saying, 'Validated' or 'Not validated, please rework it.' We work really closely with grantees, our partners, which is what I really love."
Employment Opportunities
REF. 2023-13 Communications Specialist
The Communications Specialist takes on significant responsibility within a small communications team to support implementation of the GCERF communications strategic objectives. Projects and workstreams led by the Communications Specialist build visibility of GCERF and its mission of preventing violent extremism, enhance donor and partner perception of the organisation, support achievement of GCERF's resource mobilization targets, and strengthen the organisation's brand identity. The Communications Specialist leads assigned communications projects and/ or areas of work to advance GCERF's profile and reputation, and contributes expertise to the development of GCERF's organizational narrative and messaging, while tracking and adapting to the evolving donor landscape, media interest, and political dynamics. Deadline for applications: 3 October 2023. More details here.
Procurement Opportunities

National Advisor - Somalia
GCERF is seeking a National Advisor_Somalia based in Mogadishu to lead coordination of grant making and management in-country. The National Advisor will visit GCERF-funded grant activities in Somalia and prepare monitoring reports as well as attend coordination meetings on preventing and countering violent extremism.  Applicants should complete the template provided in the link and submit their proposals to bids@gcerf.org by 10 July 2020. 
Full details are available here: National Advisor_Somalia 
Procurement Opportunities

RFP 2023-21 – Country Needs Assessment in Indonesia
GCERF is the first global effort to support local, community-level initiatives aimed at strengthening resilience against violent extremist agendas. To date GCERF has committed approximately USD 22 million in donor funds to the Asia-Pacific region, representing nearly 30% of GCERF's portfolio since the global fund to prevent violent extremism was launched in 2014. Regionally, these investments have directly engaged more than one million people in initiatives to prevent extremist recruitment and to promote tolerance and peace. Indonesia is currently ranked 24th on the 2023 Global Terrorism Index and one of the three countries in Southeast Asia where the impact of terrorism has increased since 2022. In this context, GCERF's Board has called for programming engagement in Indonesia, in line with its mandate to support local, community-level initiatives aimed at strengthening resilience against violent extremist agendas in close coordination with national and regional authorities. We wish to conduct a Needs Assessment in Indonesia to inform the development of GCERF's Investment Strategy for Indonesia, and the design and delivery of possible GCERF programmatic support in Indonesia in greater harmony and synergy with existing and planned interventions. The terms of reference outline our approach and requirements. The NA has two objectives: 1. Enhance GCERF understanding on the dynamics of vulnerabilities to violent extremism; 2. Identify opportunities for programmatic interventions, including cross-border, with organic links to national and international efforts in targeted areas. The NA will focus on specific regions within Indonesia, particularly West Java, Central Java, and West Nusa Tenggara. This selection is based on the findings derived from the CT/VE Outlook developed by the I-KHub, indicating that radicalization and recruitment are most prevalent in this area. Moreover, West Java is also distinctive for its significant terrorist inmate population and its remarkable track record in successfully reintegrating former terrorist prisoners . It will consist of three main components: A literature review, in-country research (partner consultation, community focus groups, and a subject matter expert workshop), and the production of an analytical report. Proposals should follow the template provided below. Failure to follow the proposal structure or to comply with the instructions in this Request for Proposal will be at the bidder's risk and may affect the evaluation of the proposal. Proposals may be sent by email clearly marked under subject: "Bid reference: RFP 2023-21 Indonesia CAN" in the form of "pdf files". The email should be addressed to bids@gcerf.org. Deadline for submission is 15 October 2023 midnight (CET). For more details: RFP 2023-21 Country Needs Assessment in Indonesia