Help Us Build Resilient Communities & Prevent Violent Extremism
GCERF is committed to preventing violent extremism through support to grassroots initiatives around the world. Our Secretariat, based in Geneva, Switzerland, is a small and dynamic team of dedicated professionals from diverse professional backgrounds. We work collaboratively to solve complex problems and welcome candidate applications from all kinds of backgrounds and all countries.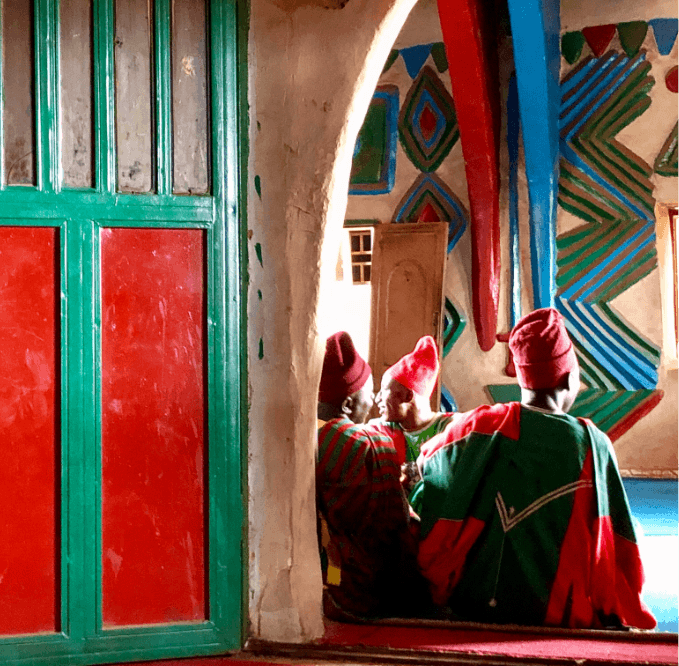 Partnerships and Governance coordinator
.
What can the private sector do to prevent violent extremism? That's a question that Kristen O'Connell, GCERF's lead on private sector partnerships, has been asked on repeat since she started developing the role three years ago. The answer includes through economic empowerment, skills and vocational training, in-kind and financial contributions – to name a few. More and more, however, Kristen has been asked a new question: how can we explain this to the private sector? During a recent virtual event, GCERF's grantees and three private sector representatives from its Governing Board answered this question. Organised through GCERF's global capacity-building event series, developed to address grantee needs during the COVID-19 pandemic, this event focused on the crucial differences between engaging a private sector audience versus the public sector. "Our role at GCERF is to enable grantees to form their own partnerships, rather than us do it for them," Kristen said. "It's much more important, particularly as our grants mature." This corresponds with GCERF's approach of empowering local actors to take the lead on building peace in their communities. As GCERF develops its strategy on private sector partnerships, Kristen will continue to focus on the capacity-building of grantees as a key element of this. "It's clear that our role is as facilitator, to encourage and enable our local community partners to develop relationships with companies and businesses operating near them. It is the grantees who can speak about the local context and the impact that their projects have. They are the best ones to sell it," she said. Kristen's role as Partnerships and Governance Coordinator at GCERF builds on her previous experience working for global financial services company, where part of her role was to make complex financial concepts digestible. She left the post in New York to pursue her MA in International Peace Studies in Dublin.
There are no current openings
Procurement Opportunities

National Advisor - Somalia
GCERF is seeking a National Advisor_Somalia based in Mogadishu to lead coordination of grant making and management in-country. The National Advisor will visit GCERF-funded grant activities in Somalia and prepare monitoring reports as well as attend coordination meetings on preventing and countering violent extremism.  Applicants should complete the template provided in the link and submit their proposals to bids@gcerf.org by 10 July 2020. 
Full details are available here: National Advisor_Somalia 
Procurement Opportunities

Request for Proposal 2022-08 – P/CVE and Digital
Given GCERF priorities in Digital P/CVE, it is looking into how digital solutions can be part of long-term resilience building in affected communities by increasing the capacity of its grantees and promoting digital literacy and citizenship of community members. Thus, GCERF would like to commission a service provider to conduct and deliver the project P/CVE and Digital, a global project that aims to catalyse the power of digital tools for P/CVE through a comprehensive approach that focuses on capacity building and innovative, focused pilot projects. The service provider is expected to deliver three manuals related trainings, ten workshops, and two to four pilot projects focusing on digital P/CVE and literacy over the coming 12 months. The proposal has to be submitted by email in the form of 'pdf' files indicating clearly: "Bid reference: RFP-2022-09". The email should be addressed to bids@gcerf.org. Deadline for submission is 15 August 2022 midnight. For more details: RFP 2022-09 PCVE Digital  

Request for Proposal 2022-08 – Printing and Design Services
As GCERF expands its operations and continues growing, it needs a more comprehensive printing and design services. Currently they are responding to immediate needs of the organisation such as printing of business cards, few publications (Annual Report, the Strategy), and design of some promotional materials. It is envisioned that GCERF will increase its demand for printing and graphic design services expanding number and type of materials in both English and French, and possibly in other languages. To this end, GCERF is currently seeking to establish an agreement with a printing company to carry out all paper prints and selected publications in electronic format, and provide design services as requested. Most of requests will be related to printing. Graphic Design Services should be available if requested.
The purpose of this Request for Proposal (RFP) is to select a suitable contractor(s) and establish an agreement(s) with successful bidder(s) for the provision of Printing and Graphic Design Services initially through the end of 2025. GCERF reserves the right to propose an extension to any agreement arising from this present bid.
Proposals may be sent by e-mail to bids@gcerf.org in the form of "pdf files" with the clearly marked subject "Bid reference: 2022-08"
For more details: RFP 2022-08 Design and Printing

National Advisor for Sri Lanka (Consultancy)
GCERF is looking for a National Advisor for Sri Lanka to support its current programming activities. An integral member of GCERF's Sri Lanka team, the successful applicant will combine relevant expertise in P/CVE, peace building and reconciliation, programme management, monitoring and evaluation to support GCERF's programming activities. (S)he will provide a key support role to the Country Manager in the day-to-day management of the Sri Lanka portofolio, working collaborativey with colleagues in other units and with in-country partners. Experience with productively managing relationships with internal and external stakeholders, including governments is an asset. Proposals should be sent latest by 31 July 2022 by email to bids@gcerf.org with the clear subject  "Bid reference: 2021-27". More details here RFP 2021-27 - National Advisor for Sri Lanka