Help Us Build Resilient Communities & Prevent Violent Extremism
GCERF is committed to preventing violent extremism through support to grassroots initiatives around the world. Our Secretariat, based in Geneva, Switzerland, is a small and dynamic team of dedicated professionals from diverse professional backgrounds. We work collaboratively to solve complex problems and welcome applications from all qualified candidates.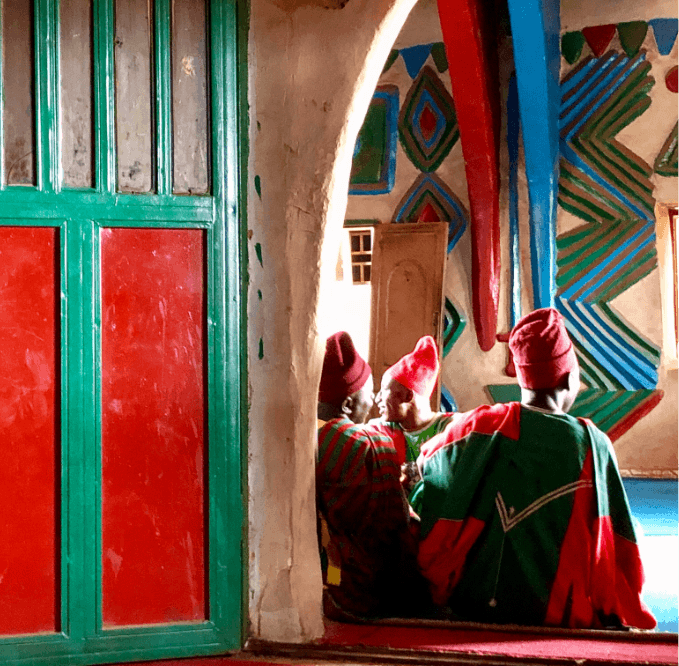 Partnerships and Governance coordinator
.
What can the private sector do to prevent violent extremism? That's a question that Kristen O'Connell, GCERF's lead on private sector partnerships, has been asked on repeat since she started developing the role three years ago. The answer includes through economic empowerment, skills and vocational training, in-kind and financial contributions – to name a few. More and more, however, Kristen has been asked a new question: how can we explain this to the private sector? During a recent virtual event, GCERF's grantees and three private sector representatives from its Governing Board answered this question. Organised through GCERF's global capacity-building event series, developed to address grantee needs during the COVID-19 pandemic, this event focused on the crucial differences between engaging a private sector audience versus the public sector. "Our role at GCERF is to enable grantees to form their own partnerships, rather than us do it for them," Kristen said. "It's much more important, particularly as our grants mature." This corresponds with GCERF's approach of empowering local actors to take the lead on building peace in their communities. As GCERF develops its strategy on private sector partnerships, Kristen will continue to focus on the capacity-building of grantees as a key element of this. "It's clear that our role is as facilitator, to encourage and enable our local community partners to develop relationships with companies and businesses operating near them. It is the grantees who can speak about the local context and the impact that their projects have. They are the best ones to sell it," she said. Kristen's role as Partnerships and Governance Coordinator at GCERF builds on her previous experience working for global financial services company, where part of her role was to make complex financial concepts digestible. She left the post in New York to pursue her MA in International Peace Studies in Dublin.
There are no current openings
Procurement Opportunities

National Advisor - Somalia
GCERF is seeking a National Advisor_Somalia based in Mogadishu to lead coordination of grant making and management in-country. The National Advisor will visit GCERF-funded grant activities in Somalia and prepare monitoring reports as well as attend coordination meetings on preventing and countering violent extremism.  Applicants should complete the template provided in the link and submit their proposals to bids@gcerf.org by 10 July 2020. 
Full details are available here: National Advisor_Somalia 
Procurement Opportunities

National Advisor for Niger (Consultancy)
GCERF is looking for a National Advisor for Niger to support its upcoming programming in Niger, in coordination with National Advisors in Burkina Faso and Mali. An integral member of GCERF's Sahel team, the successful applicant will combine relevant expertise in stabilisation, P/CVE, and programme management in Fragile and Conflict Affected contexts (FCAS) to support GCERF's programming activities. (S)he will provide a key support role to the Country Manager in the day-to-day management of the Niger and Sahel portofolio, working collaborativey with colleagues in other units and partner countries, including National Advisors in Burkina Faso and Mali. Experience with productively managing relationships with internal and external stakeholders, including governments, is an asset.

Proposals should be sent latest by 2 January 2022 by mail or courier in a closed envelope to GCERF's offices clearly marked "Bid reference: 2021-14". The  proposal may also be submitted by email in the form of "pdf files". The email should be addressed to bids@gcerf.org.

More details here
English - RFP 2021-14 - National Advisor in Niger
French - RFP 2021-14 - National Advisor in Niger