Supporting Local Efforts to Prevent Violent Extremism
GCERF works with civil society groups and NGOs who are trusted in their communities. To address violent extremism, we need to understand its appeal and ask those most susceptible to recruitment what assistance they need. GCERF brings global resources to this effort.
Stefano Manservisi
Governing Board

Stefano Manservisi is the Chair of the Governing Board of the Global Community Engagement and Resilience Fund. He currently also serves as Special Advisor to the European Commissioner for Economy Paolo Gentiloni.

Stefano has had a long and distinguished career as a top political adviser dealing with development policies and multilateral institutions.

Stefano has served in the European Commission as Director-General for International Cooperation and Development (DEVCO), where he led efforts to reshape EU development policy, deliver the Millennium Development Goals and work towards realisation of the Sustainable Development Goals. Prior to that he was Head of the Private Office of Federica Mogherini, High Representative of the Union for Foreign Affairs and Security Policy and Commission Vice-President. He has also served as Director-General for Migration and Home Affairs, the EU Ambassador to Turkey, and headed the Private Office of the European Commission's President Romano Prodi.

A lawyer by training, Stefano enjoys teaching and has been a visiting professor at various universities and research centres, as well as advising UN agencies and other multilateral institutions.
Governing Board
GCERF is a Swiss foundation with a Secretariat located in Geneva, Switzerland. Under its Statues and Bylaws, its supreme governing body is a multi-stakeholder board with representatives in the constituencies set out in the diagram below.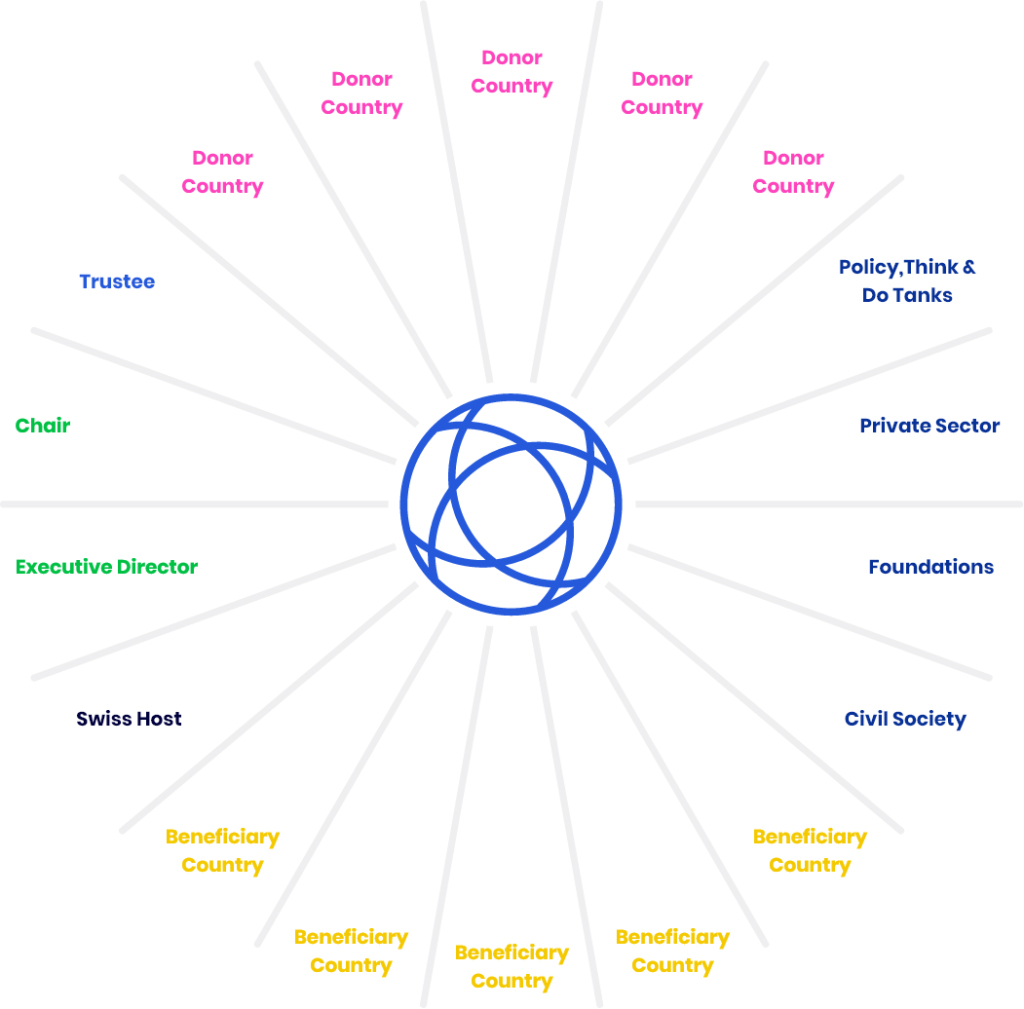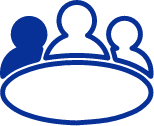 Australia, Japan and New Zealand
Ambassador and Deputy Permanent Representative, Permanent Mission of Australia to the United Nations Office in Geneva
Alternate: Mr Tetsuya Yamada
Director, International Safety and Security Cooperation Division, Foreign Policy Bureau, Ministry of Foreign Affairs of Japan
Canada and United Kingdom
Ambassador and Deputy Permanent Representative, Permanent Mission of the United Kingdom of Great Britain and Northern Ireland to the United Nations Office and other international organizations in Geneva
Alternate: Ms Christine Constantin
Director, Counter-Terrorism and Anti-Crime Capacity Building Programs (ICC), Global Affairs Canada
European Union, France, Denmark and Italy
Deputy Head of Unit a.i, FPI.1 –Peace and Stability – Global Threats, Service for Foreign Policy Instruments (FPI), European Commission
Alternate: Mr Adrien Frier
Head of the Suppression of Terrorism and Organized Crime Department, Strategic, Security and Disarmament Directorate, Ministry of Europe and Foreign Affairs of France
Qatar
H.E. Dr Mutlaq Majed Al-Qahtani
Ambassador and Special Envoy of the Minister of Foreign Affairs of the State of Qatar for Counterterrorism and Mediation
Switzerland
Ambassador, Vice-Director and Head of the South Cooperation Department of the Swiss Agency for Development and Cooperation (SDC)
Alternate: Dr Daniel Frank
Deputy Coordinator for International Counter-Terrorism, Federal Department of Foreign Affairs of Switzerland
United States of America, the Netherlands, Norway and Germany
Deputy Coordinator (Acting) for Prevention & Detention, Bureau of Counterterrorism, U.S. Department of State
Alternate: Ms Naomi Yorks
Deputy Head of Section, Counterterrorism & National Security Division, Ministry of Foreign Affairs of the Kingdom of the Netherlands, The Hague
Kenya
H.E. Dr Cleopa Kilonzo Mailu
Ambassador and Permanent Representative, Permanent Mission of the Republic of Kenya to the United Nations Office in Geneva
Burkina Faso, Mali, Mauritania, Niger and Nigeria
H.E. Mr Abiodun Richards Adejola
Ambassador and Permanent Representative, Permanent Mission of the Federal Republic of Nigeria to the United Nations Office in Geneva
Alternate: H.E. Mr Mamadou Henri Konate
Ambassador and Permanent Representative, Permanent Mission of the Republic of Mali to the United Nations Office in Geneva
KOSOVO, NORTH MACEDONIA, BOSNIA AND HERZEGOVINA AND ALBANIA
Minister of Internal Affairs of Kosovo
Alternate: Mr Zlatko Apostoloski
National Coordinator for Prevention of Violent Extremism and Counter-Terrorism of North Macedonia, Skopje
Bangladesh
Ambassador and Foreign Secretary, Ministry of Foreign Affairs of the People's Republic of Bangladesh
Alternate: H.E. Mr Md. Mustafizur Rahman
Ambassador and Permanent Representative, Permanent Mission of the People's Republic of Bangladesh to the United Nations Office in Geneva
Tunisia and the Philippines
Vice-President, National Counter Terrorism Commission of the Republic of Tunisia
Alternate: Mr Alexander Macario
Assistant Secretary, Office of the Assistant Secretary for Peace and Security, Department of the Interior and Local Government of the Republic of the Philippines
CIVIL Society
Vice-Director, Human Security Collective, The Hague​
Alternate: Ms Selena Victor
Director of Policy & Advocacy, Mercy Corps Europe
Policy, Think and Do Tanks
Alternate: Mr Eelco Kessels
Executive Director, Global Center on Cooperative Security
Foundations
Head of Research - Co-existence, Tony Blair Institute for Global Change
Alternate: Vacant



Private Sector
CSO & Managing Director, Closed Loop Partners
Alternate: Mr Anthony Carroll
Founding Director, Acorus Capital; Adjunct Professor, Johns Hopkins University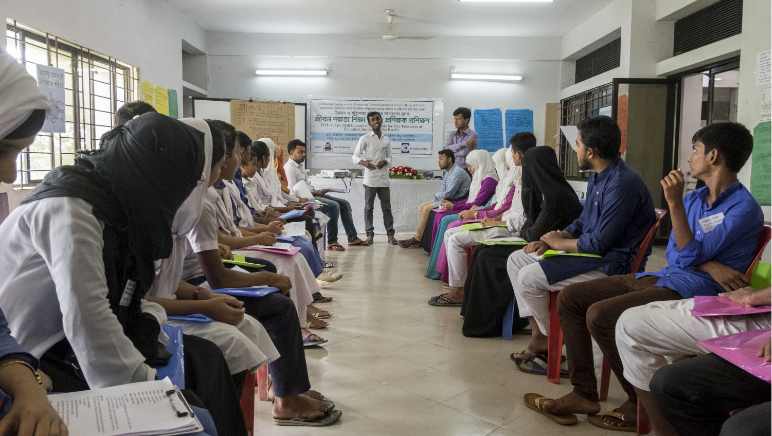 The GCERF Governing Board has approved two new partner countries, Albania and North Macedonia. This cements our regional strategy in the Western Balkans where GCERF is set to launch an initiative on returning foreign terrorist fighters.
The board has also improved a Country Strategy for Investment in Somalia, where GCERF will focus on addressing the socioeconomic drivers of violent extremism in Jubaland.
Integrity Line
GCERF has a duty to ensure that the funds that it has received and made available to other organisations or contractors are managed appropriately. GCERF has zero tolerance for any form of corruption, fraud, or ethical misconduct.
GCERF encourages you to report any wrong-doing to our Integrity Line. Handled by a third-party called Ethics Point, the Integrity Line is set up to receive your information securely and confidentially.
Governance and Ethics Committee
Daniel Frank (Chair)
Deputy Coordinator for International Counter-Terrorism, Switzerland Federal Department of Foreign Affairs and Alternate Board Member, Switzerland
Anthony Carroll
Founding Director, Acorus Capital; Adjunct Professor, Johns Hopkins University
Christine Constantine
Director, Counter-Terrorism and Anti-Crime Capacity Building Programs (ICC), Global Affairs Canada
Geir Michalsen
Senior Advisor, Section for Global Security and Disarmament, Norwegian Ministry of Foreign Affairs, and a constituency member for the USA, the Netherlands and Norway constituency
Miriam Shearman
Ambassador and Deputy Permanent Representative, Permanent Mission of the United Kingdom of Great Britain and Northern Ireland to the United Nations Office and other international organizations in Geneva
Selena Victor
Director of Policy & Advocacy, Mercy Corps Europe, and Alternate Board Member, Civil Society constituency
Finance and Audit Committee
The Finance and Audit Committee is responsible for overseeing and advising on matters related to finance such as financial risk and policy, financial planning, monitoring, and financial performance; audit; risk management and internal control, as well as human resources policies and frameworks. It consists of the following members:
Cleopa Kilonzo Mailu (Chair)
Ambassador and Permanent Representative, Permanent Mission of the Republic of Kenya to the United Nations and other international organizations in Geneva; Board Member, Kenya
Craig Bennett
Acting Divisional Manager for the Audit and Risk Division, New Zealand Ministry of Foreign Affairs and Trade, and a constituency member for Australia, Japan and New Zealand constituency
Derek Müller
Head of the Middle East and North Africa Division of the Swiss Agency for Development and Cooperation (SDC), and a constituency member for Switzerland