Nigeria is currently ranked 6 on the Global Terrorism Index of 2022.  In the northeast of the country, Boko Haram suffered setbacks this year with the killing of its leader, while in the northwest, both Boko Haram and the Islamic State in West Africa expanded their presence and influence, building ties with local communities, criminal gangs, and herder-affiliated militia. 
A number of security operations to crack down on the myriad of security challenges are ongoing, with the military currently deployed in 30 of the country's 36 states. However, successes to date have been hard won and communities remain at risk from rising insecurity.
Plateau State was badly affected by outbreaks of violence, with Institute of Governance and Social Research youth beneficiaries helping to keep curfews in their communities, while ActionAid Nigeria reported no increases in violence in their programme communities.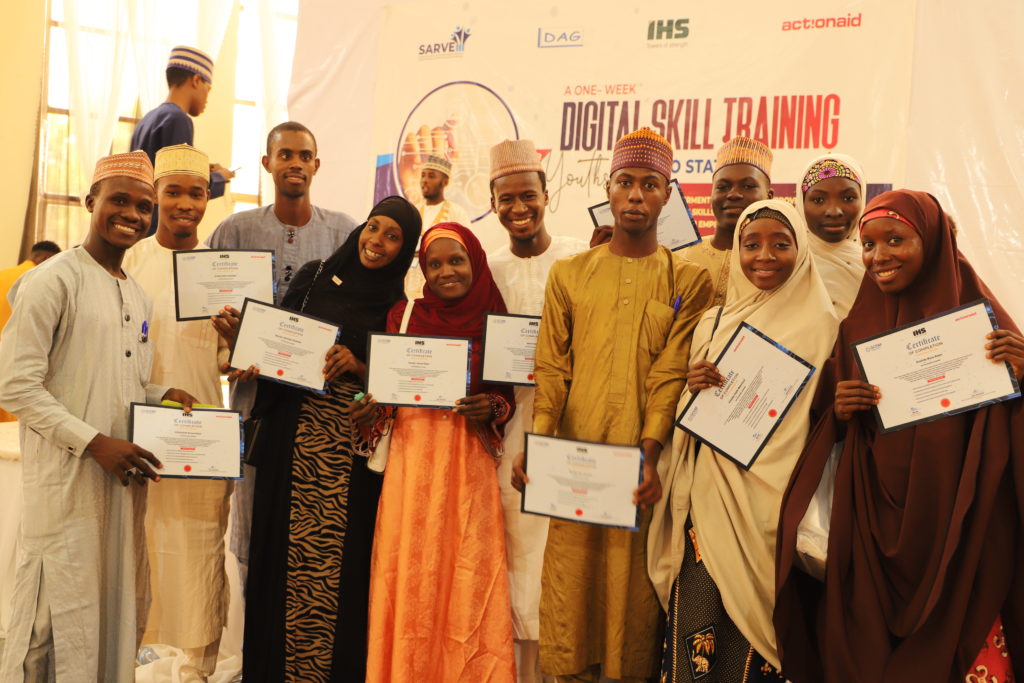 Empowering communities and fostering trust with PVE trainings

We were confused when we were consistently being hit by attack upon attack. We were helpless as we watched our homes destroyed, our crops stolen, and life generally made unbearable for us. We could not even define what exactly the problem was. Everyone was a suspect, including the security agents based in our communities. People were getting kidnapped on their way to the market and no one seemed to know what to do until this WEP project came.
The various activities – from the dialogues to the trainings on PVE and peace building- helped our community to find itself. But what has stood out for us is the capacity building on community policing and neighborhood watching. We have learned that there is something we can do.
As soon as we came back from the trainings, we went into action, setting up our community policing committee. We brought in security agents to support and we have seen that working together with community members and security agencies has improved our security. We now know who comes in and goes out of our communities, security agents are more responsive, and our relationship with them is cordial and collaborative. We now have community members who left coming back to the community. Our major market, which was closed down due to security issues opened up in November 2020.
– Chief Onah Ngbede, a traditional leader in  Benue State

GCERF funds initiatives to prevent violent extremism in communities to foster peaceful coexistence and social cohesion. This is done by supporting peacebuilding initiatives, conflict resolution systems and platforms for inter-communal dialogue. The core constituencies in Nigeria are youth, women, local religious leaders, traditional leaders and authorities.
Among the range of activities that GCERF funds in Nigeria, GCERF supports grantees to:
Raise awareness on the dangers of violent extremism.

Build a sense of purpose for community members.

Share positive alternative narratives to violent extremism.

Train youths on business development and entrepreneurship.

Organise policy dialogues on preventing violent extremism.

Build capacity of security agencies and voluntary organisations.

Host women's conferences and cultural events for peace.

Community Agency
21,000 community members participated in activities including:
400 women were trained on peacebuilding and conflict prevention, and then visited schools to engage with more than 2,500 youth to advocate for these issues
600 youth engaged in self-organised peacebuilding activities after participating in GCERF-funded programmes
6,340 community stakeholders (including civil society leaders, community-based organisations, and NGOs) participated in advocacy meetings and community consultations

Equal Access to Opportunities
4,800 vulnerable individuals participated in activities designed to increase their access to social and economic opportunities.
3,000 youth gained technical vocational skills, and 1,700 women were trained and supported
100 percent of the 268 young men and young women who received vocational training and support successfully gained employment after the GCERF-funded programme
1,062 young men and young women participated in the Basic Business Training Workshop and received a start-up grant after three months
549 women were successfully linked with financial institutions to access credit
110 individuals who were victims of farmer-herder violence – a conflict that has been exploited by violent extremist groups – received support to rebuild their livelihoods

Sense of Purpose
5,080 participants participated in activities including:
1,271 youth participated in a three-month programme on providing peer support and conflict mitigation, guided by a unique bespoke curriculum
517 students participated in creative clubs established in 8 secondary schools
1,709 youth participated in youth peace camps focusing on changing youth perceptions of violence; 50 percent of participating youth went on to serve as volunteer peace agents in their communities
Local Partners in Nigeria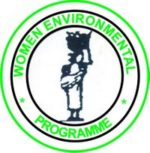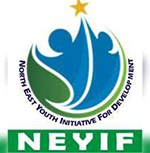 Sustainable Development Goals
These goals are based on those set forward in the 2030 Agenda for Sustainable Development, adopted by all United Nation Member States in 2015