Returnees from conflicts abroad also known as Returning Foreign Terrorist Fighters (RFTFs) are the predominant manifestation of violent extremism in the Western Balkans. Countries in the Western Balkans have had some of the highest number of returnees per capita in the world. Individuals who travelled, and in some cases fought in Syria and Iraq had various motives, usually a mix of personal drivers and justifying ideological objectives.  Lack of employment, poverty, and low levels of education further contribute to vulnerability to violent extremism in the Western Balkans.
Bosnia and Herzegovina became a partner country and is now part of the Western Balkans grant portfolio. By the end of 2021, the country had repatriated 94 citizens but up to 20 men, 30 women, and close to 80 children remain in detention facilities and refugee camps in northeastern Syria. Returnees have so far received little assistance and have been self-reintegrated into their immediate families and communities.  
Our grant portfolio aims to provide reintegration, rehabilitation, and resocialisation (RRR) support to returnees and their families, while working to strengthen the capacity of frontline workers and nurture an enabling environment for RRR throughout the country.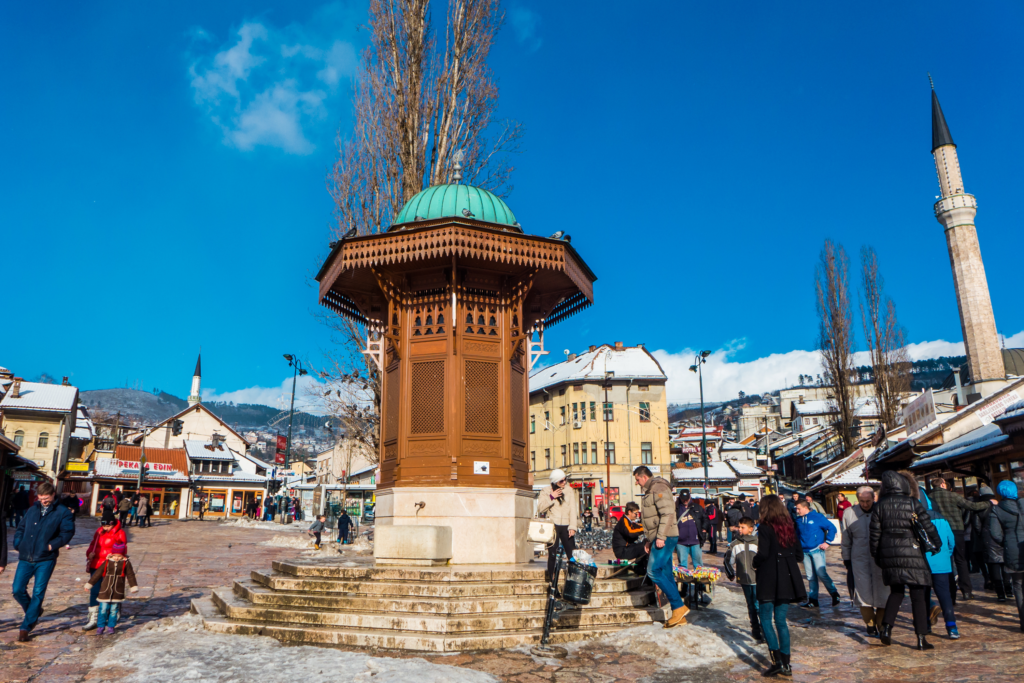 The programmes in Bosnia and Herzegovina aim to:
Build capacity of national and local institutions and frontline practitioners working on R&R.
Improve strategic communications on R&R within institutions and to the public.
Increase social cohesion and community agency to create an enabling environment for the reintegration and resocialization of returnees.
The programme aims to do this by:
Support revision and development of new communications strategy of R&R stakeholders.
Re-establish and strengthen Mobile Teams working on R&R at the federal and local level.
Encourage media coverage by journalists through workshops and publications.
Strengthen capacities of CSOs working on R&R through trainings.
Local Partners in Bosnia and Herzegovina

Sustainable Development Goals
These goals are based on those set forward in the 2030 Agenda for Sustainable Development, adopted by all United Nation Member States in 2015