5th Board Meeting, 13-14 December 2016, Geneva, Switzerland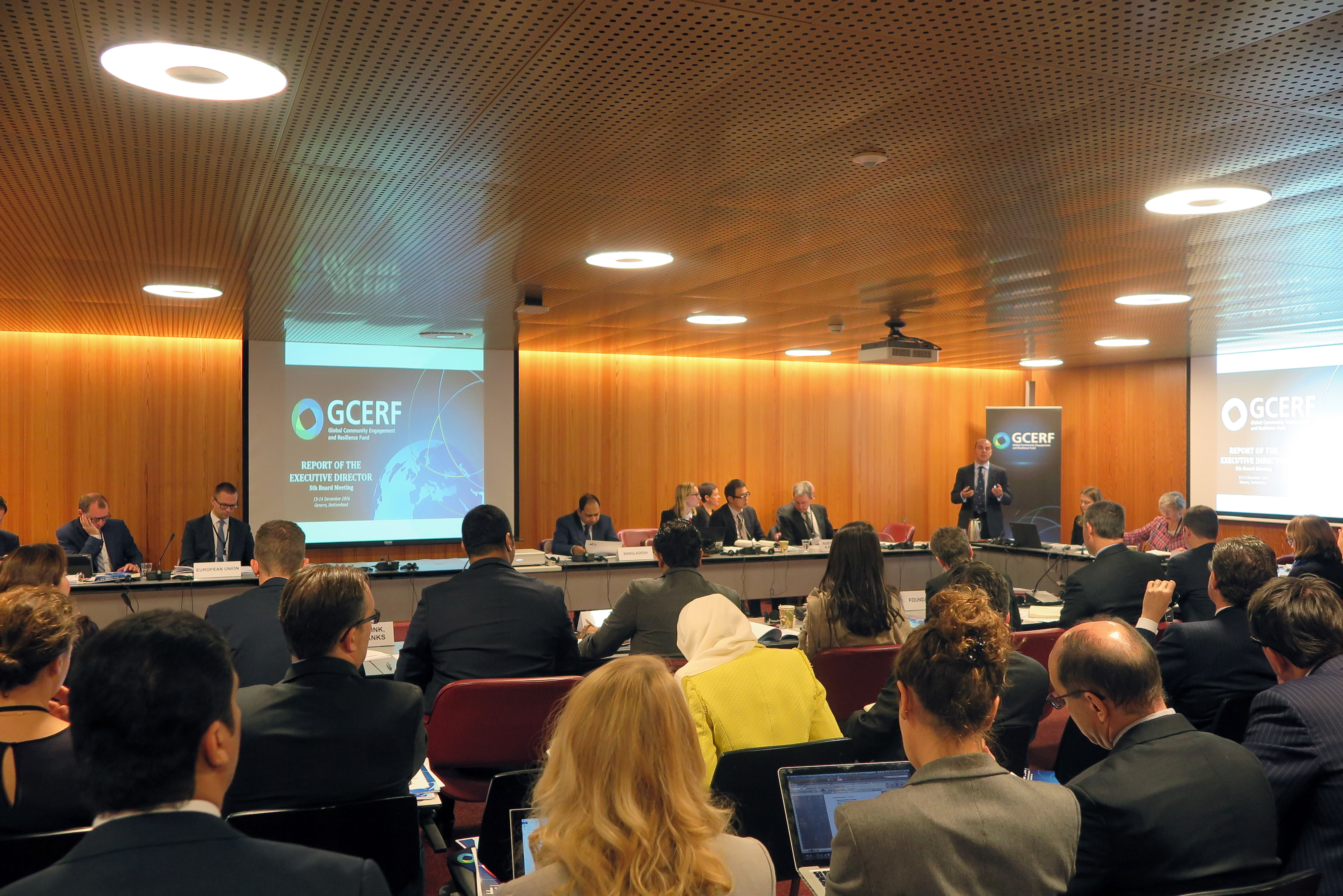 The GCERF Governing Board held its fifth meeting from 13-14 December 2016 in Geneva, Switzerland. This meeting represented the end of GCERF's two-year pilot period since its inauguration in November 2014, and reflected on the significant achievements of the Fund in a relatively short period of time.
Fifty-six representatives from 23 countries plus the European Union, civil society, the private sector, foundations, and intergovernmental organisations gathered for an open and constructive exchange including on GCERF strategy and ambitious future directions, refinements to the GCERF funding model, funding proposals, resource mobilisation, financial reporting, and private sector engagement.
Below are the Board documents and a list of decisions made at the meeting.
Report of the 5th Board Meeting
5th Board Meeting Final Decisions List
DOC.01 Agenda
DOC.03 Report of the Executive Director