9th Board Meeting, 27-28 November 2018, Geneva, Switzerland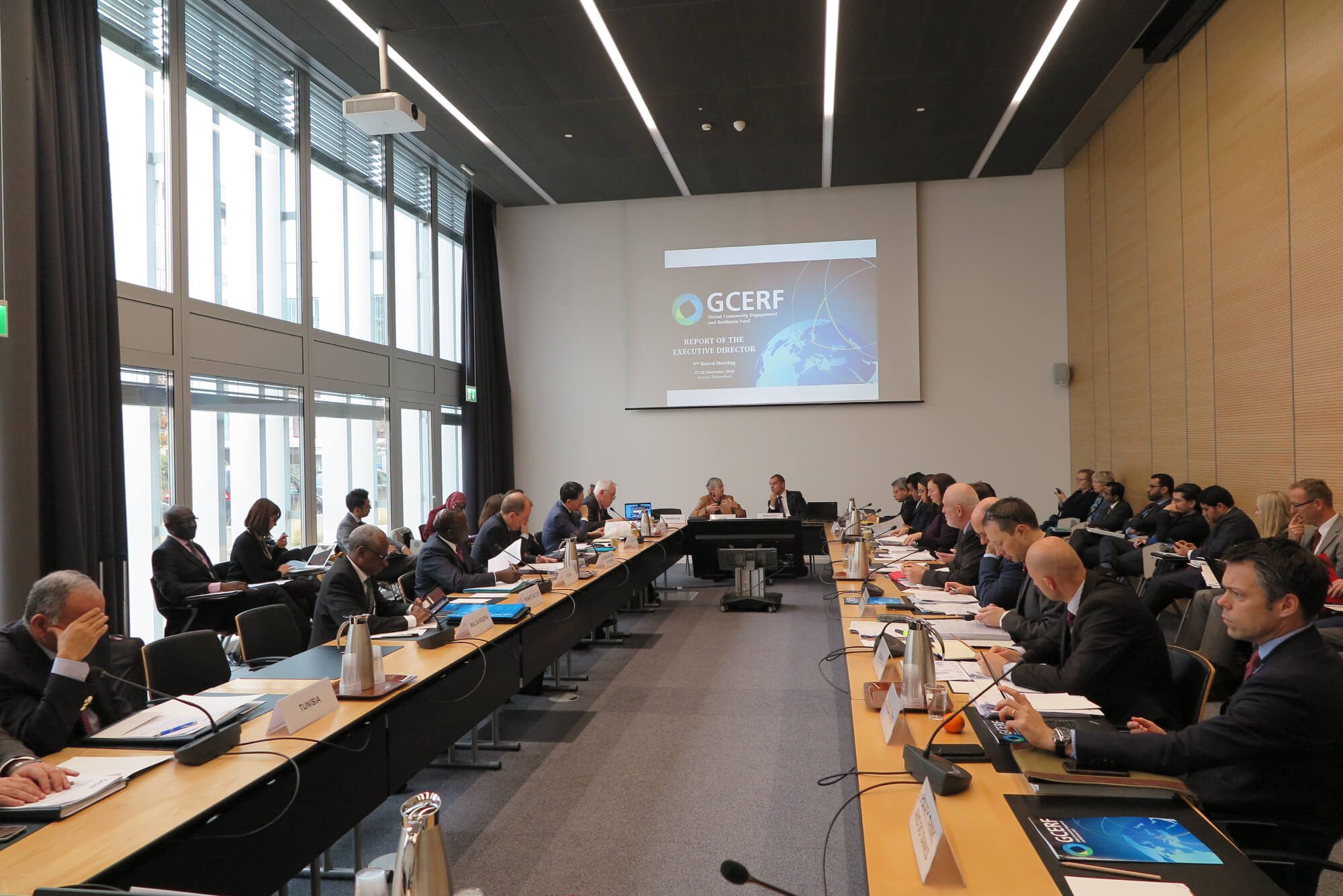 The 9th meeting of the GCERF Governing Board took place from 27-28 November 2018 in Geneva, Switzerland, gathering over 50 representatives from 20 countries plus the European Union, civil society, foundations, and the United Nations.  The meeting focused on the results of GCERF-funded activities on the ground, new funding decisions for Bangladesh, Mali, and Nigeria, as well the implementation of GCERF's Strategy, key governance and financial issues.
Below are selected Board documents and a list of decisions made at the meeting.