NZ's way forward, a year on from the Christchurch mosque attacks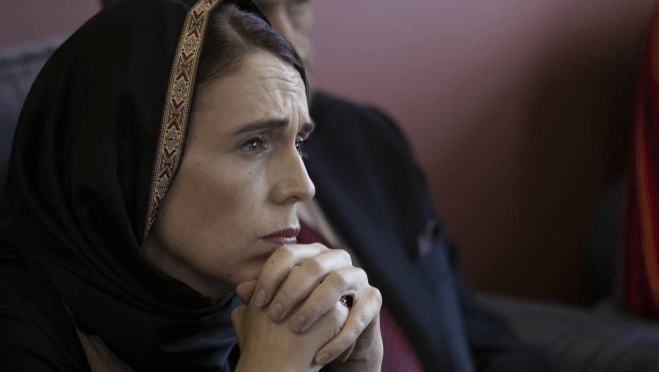 Nearly a year on from the Christchurch mosque attacks, the Government has banned semi-automatics, launched the Christchurch Call, and put out a new counter terrorism strategy. But is it enough? Kelly Dennett reports.
Dr Khalid Koser has a useful allegory when it comes to terror prevention.
"The way I describe the work we do, the global health analogy, (is): if you want to eradicate malaria you've got to do two things, you've got to drain the swamps and kill the mosquitoes, and you've got to hang bed nets over communities and people to stop them being bitten," says Koser, "and I think that's what (Prime Minister Jacinda Ardern) realised – she had to hang bed nets."
The founding executive director of the Global Community Engagement and Resilience Fund (GCERF) was in Wellington for less than 24 hours last week, on a flying visit from Geneva, Switzerland, where he's based.
READ MORE:
* NZ sees a surge in extremist tip offs
* Accused mosque shooter facing terrorism charge
* Broken hearted, not broken
* Christchurch terror attack: How NZ media will report the trial
* Top level crises meeting in Wellington after Christchurch shootings
He met with senior Ministry of Foreign Affairs and Trade (MFAT) officials, largely to thank them for upping its donation to the fund, which works on extremism prevention in developing countries.
MFAT will contribute up to $1.5m over three years for work in the Philippines, a significant increase on its previous $100,000 donations in 2017 and 2019.
The nation has suffered bombings and suicide attacks, and is an important $1 billion trade partner. The funding will deliver training and other programmes to NGOs in Mindanao, where development has been hindered.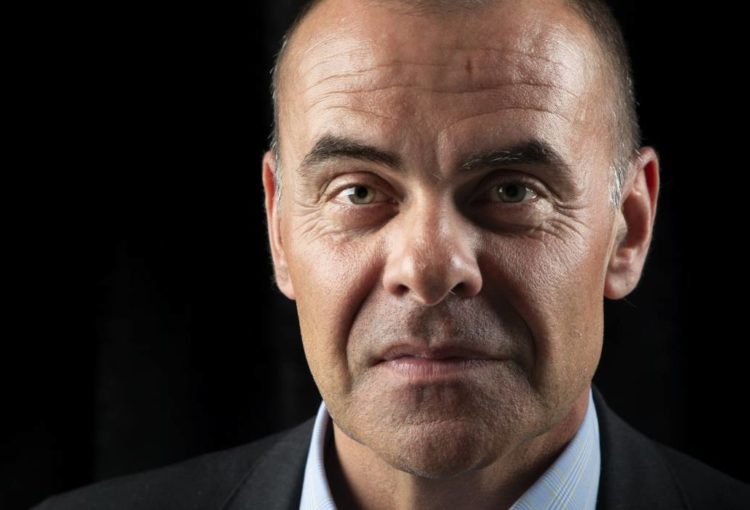 Dr Khalid Koser is founding executive director of the Global Community Engagement and Resilience Fund.
Speaking exclusively to Stuff, Koser said his visit included a briefing on the Government's new counter terrorism strategy, an overview of it quietly released online by Ardern's office, a month ahead of the commemoration of the Christchurch mosque attacks which killed 51.
In a cabinet paper introducing the strategy, Ardern, Minister for National Security and Intelligence, acknowledged New Zealand was at greater risk of another attack, and proposed a "holistic" strategy, by working across public and private agencies, and within communities.
"If managed well… the response to an incident can help build resilience by illuminating national values, increasing cohesion, and strengthening the links between government and citizens," Ardern wrote. "Driving (the response) was the knowledge that we have a limited timeframe in which to make significant changes, and that the focus needed to be on the victims and on bringing communities together."
Koser was impressed.
"I heard the right noises there," he says. "I think what I was really impressed by, and I think your prime minister led this directly, was after Christchurch, the effort to reach out to the community immediately, recognising that the community is where the challenges may be, it's where the solutions may be, it's where you really need to pay attention. I haven't seen many other countries get that."
Ardern has largely been praised for the Government's response which included changing gun legislation, leading the Christchurch Call, calling on social media giants to be more responsible with online content, and establishing a Royal Commission of Inquiry into whether the attacks could have been prevented. Most crucially, Koser says, Ardern was out in Muslim communities.
For some political leaders that could have come across as tokenistic. "If Boris Johnson did it, you'd think, 'whatever', but there was authenticity and a genuineness."
And there's the malaria analogy: "Someone, the cops and the police, have got to go after the terrorist of course, but you've got to find communities that are vulnerable, that are weak, that are maybe tempted and victimised, and really strengthen them.
"So I think the way that she reached out to Muslims, 'you are New Zealanders, you are part of us, we are here to protect you, to look after you,' I wouldn't see that in any other country.
"Now the rub is always in implementation (of strategy) and that's the challenge."
The strategy included plans to reduce racism and hate speech, keep communities and crowded places safe, counter extremism online, improve information sharing between agencies and promote social inclusion.
It also establishes a dedicated tip line. Between March 15 and the end of June, New Zealand Security Intelligence Service (NZSIS) received 455 tips, a significant increase.
Security analyst Paul Buchanan says it balances prevention and reaction – "it's not rocket science" – but believes it's big on bureaucratic jargon and not as heavy on concrete detail.
He's perplexed the strategy was released before the findings of the Royal Commission of Inquiry, due in April.
Buchanan says there also appears to be no clear solution in coaxing social media giants like Facebook and Twitter to play ball, but notes Government appears to have elevated the Security Intelligence Board in the counter-terrorism chain which he thinks is positive.
"I'm putting the best gloss I can on this, the strategy is more a statement of intent than it is a specific plan of action," Buchanan says. "The devil is in the detail of how the strategy will be operationalised, and that depends on a number of unspecified variables such as resource allocations."
What he thinks may improve is the newfound awareness of far Right extremists as threats, their rhetoric previously treated as a "law enforcement issue". And, the donation to GCERF work in the Philippines showed the Crown was being proactive "while it's still there in the archipelago".
In February NZSIS director Rebecca Kitteridge said it was working with Pacific partners "to ensure a stable Pacific region".
The NZSIS declined to comment for this story but Kitteridge has previously said since the mosque attacks it had looked deeply at its operations, and New Zealand had benefited from a global intelligence response.
An internal review into its response suggested areas of improvement, but Kitteridge said she was proud of its staff.
An MFAT spokesperson said South East Asia was a priority for New Zealand's international engagement to counter terrorism and violent extremism, the latter of which could "threaten the stability of of the communities of some of our closest friends, and we wish to see the region thrive".
"Building inclusive and resilient communities is the best defence against violent extremism of all kinds."
Koser is at pains to stress he's not an expert in New Zealand's domestic security, but what he is sure of is what struck him – and Europeans generally – most about March 15: New Zealand's surprise.
"From a European perspective, sadly we're quite used to this. I mean, this was an outrageous attack, nobody is underestimating that and the number killed was ridiculous, the social media, the video, this was beyond the pale. I think Europeans were sympathetic, but surprised – at how much of a shock this was to New Zealand.
"It seemed to us as outsiders that this really shook New Zealand's confidence, complacency, the idea that you're a long way away, that you're safe."