8th Board Meeting, 30-31 May 2018, Lausanne, Switzerland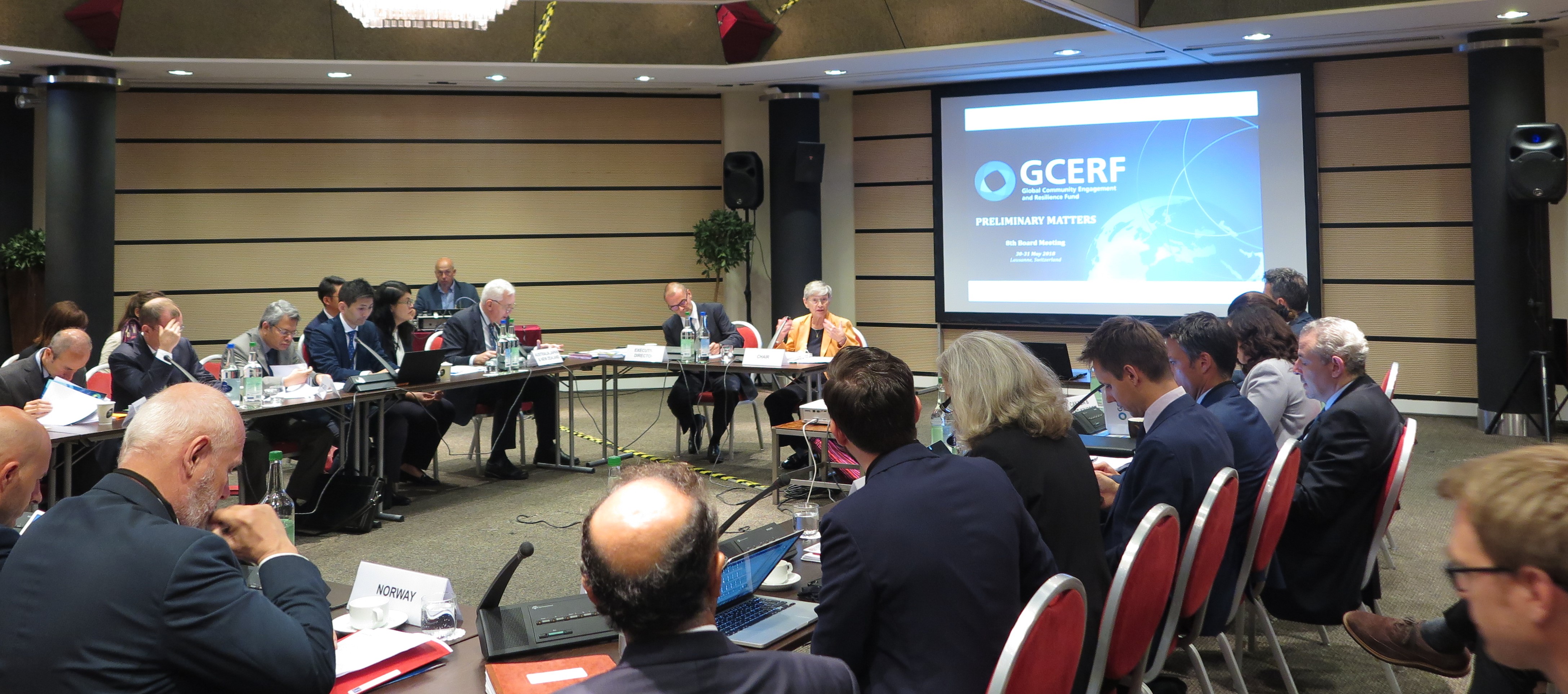 The 8th meeting of the GCERF Governing Board took place from 30-31 May 2018 in Lausanne, Switzerland. This meeting was of high importance for GCERF where it presented the results of its work on the ground. The invited GCERF grantees from Bangladesh, Mali, and Nigeria shared great insights from the field highlighting achievements and the added-value of PVE programmes that respond to community needs.
The Governing Board took new funding decisions (on Kenya and Nigeria), discussed the Tunisia Country Strategy and Investment Plan, and approved the 2017 Annual Report.
Forty-six representatives from 17 countries plus the European Union, civil society, foundations, and senior officials from the United Nations Office of Counter-Terrorism (UNOCT) gathered for an open and constructive exchange on key governance issues, strategic directions, funding proposals, resource mobilisation, and financial matters.
Below are selected Board documents and a list of decisions made at the meeting.
–  8th Board Meeting Final Decisions List
–  Report of the 8th Board Meeting